Denise Lawrenson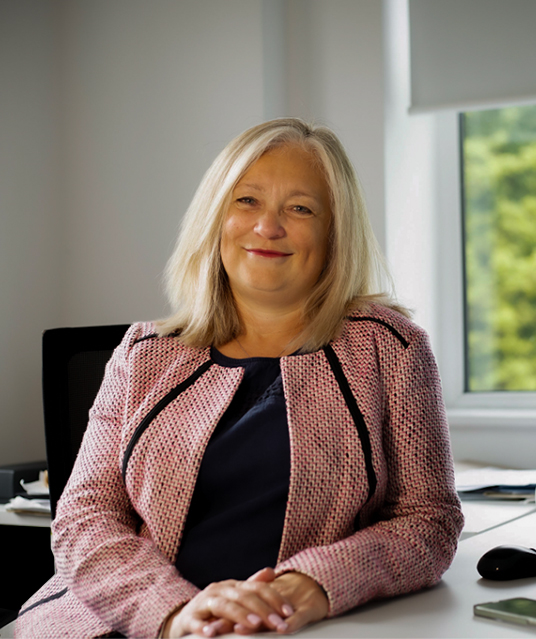 Denise Lawrenson
Denise started her career in rail as a graduate software engineer, working on major projects in London and Hong Kong. Denise worked for a number of systems designs houses and rail consultancies, gaining her experience in both global corporations and SME's.
As Denise progressed through her career, she moved away from engineering and into Project Management and Business development; joining KeTech in 2005 with the responsibility of developing the company's BD strategy and to grow the business.
She went on to develop robust product roadmaps and defined the direction of the business, joining the board as a result of her success and taking on the role of Chief Operating Officer in 2010. Denise continued to work with the team to structure and build a business capable of creating and delivering world class systems. In 2019, Denise was appointed CEO and continues to grow the business with a goal of going global.
Outside of work, you'll find Denise in her art studio or planning a trip somewhere sunny.
Responsibilities
As KeTech's CEO, Denise is responsible for overseeing all facets of KeTech and creating and driving the overall vision of the company. Denise is a knowledgeable leader with over 20 years of experience in the rail industry and is a strong advocate for innovation in the sector.
In 2019, Denise was appointed as KeTech's CEO and since this time has established the business as the leading provider of real-time and dynamic information systems for rail passengers and train operators.
Other Team Members
Our teams are lead by an experienced board of directors who have over 90 years of rail industry experience between them.

Get in touch with us
If you can't find what you're looking for or you would like some more information on our products and services, click the button below. We'd love to hear from you!